I went to London this past weekend!!! Seriously, it's so cool-- London has been around since the Romans, so much history is smelted into it's streets. One weekend was never enough but I got to see some sites, go to Covent Gardens and Oxford Circus (shopping places lol), and made it to the Globe!!! Ah, Shakespeare... We also saw The Complete Works of Shakespeare (Abridged) in a little pub and I rode the Tube everywhere! (We actually spent about half the trip getting on or off the tube). At one station-- the deepest on the line-- one of the guys in our elevator to the surface pushed the "help" button and rather than wait for another lift, Jenny, Hilary, and I decided to climb the stairs to open air. All 193 of them. Yeah, that hurt.
So I went down to London with my friend Hilary and we stayed with her friend and my new friend Jenny. We left on Friday and Day One was spent travelling with about four hours in London (including getting Gelato!) and Day Two was spent walking around London (wish Sushi for lunch-- yum!) while Day Three we actually spent in Jenny's town, a little suburb-town called Harpenden, where we went to a wedding fair (because Jenny just got engaged!) and then out walking. Jenny's mom made a splendid roast dinner and we did facials and manicures in the evening. Day Four was return trips and laundry and on Tuesday I was back to work!
I didn't really make it to the Tower or Buckingham Palace or anything so I need to go again... (who wants to come with!) but for what we did do in London, I had a lot of fun and loved being part of such a vibrant city if only for a weekend!
With no further delays, pictures:
Hilary on her way to Hogwarts...
The First thing we did was find Platform 9 3/4
For a while, I went around and just took pictures of stuff. All these cool buildings and statues and history and creativity were just everywhere. Some made me smile, some were just awe-inspiring, and then there was ordinary stuff that kept it all grounded.
St. Paul's Cathedral (Thames side)
Cait getting artistic with her shots
This handsome gent guards Lord Nelson
Artistic shot of Nelson's statue. Sadly this is my best shot too....
More handsome lions... and speaking of lions:
Cool bus
Super cool cab-- they are usually black.

Oh, did I mention we stopped by two different Disney stores? Yeah... the one in Oxford Circus was soo cool though! They had this sillouette of London on the store and then the Disney Characters who went there as well. So there is a sillouette of the Peter Pan statue in Kensington Garden and then the shapes of Peter, Wendy, Jon, and Michael swooping over the stature. Mary Poppins, Basil Mouse, Dalmations, and more show up on London via Disney as some point or another.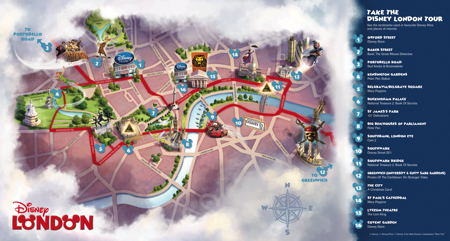 of course Captain Jack was there!
As we moved to more Elizabethan (and older!) sections of the city, we found all kinds of cool stuff. This is Sir Francis Drake's ship, the Golden Hind (great fairy tale too!!!).
A stature of Laurence Olivier... such a great Shakespearean!
Then.. The GLOBE!!!!
Then went back to the station and left London for now...
So yes, my first Great London Adventure. It was wonderful!
I have more pics from various other activities so there will be another blog this week hopefully. For now, I get to go home and make some nice Chinese Chicken wings.
Thanks for all your prayers everyone; I know they are helping to keep me sane and in the Spirit and just where I am supposed to be. I still don't have a clear direction for January so please be praying about that. And keep praying for our church, our program, and all the kids who come here. They are great and God is working here-- it's palpable, it's glorious, and I am so blessed to be a part. None of this would be possible without my support from home and I cannot wait to see you all again. But I also am sad just to think about leaving. Maybe God will let me come back. Anyways, life is full here. I appreciate your prayers and I would love to pray for you. Let me know and I will put you on my prayer list!
Grace and Peace and Gentle rain Blessings galore to you all,
Internationally Yours,
Cait